Police Department
A Message From
Chief Robert Connell
Certified Department
The St. John Police Department is recognized as a State Certified Law Enforcement Agency by the Missouri Police Chief's Association. It was the 3rd Police Department in the State of Missouri to be "certified" by the Missouri Police Chief's Charitable Foundation Certification Division.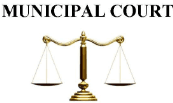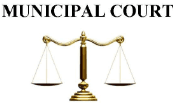 The St. John Police Department was certified after taking extraordinary steps to demonstrate its pride and professionalism by achieving a body of critical law enforcement standards and operating in such accordance to promote professionalism and quality law enforcement services to its community. Each Certification is for a 3 year period.
The Department embraces the Community Oriented Policing and Problem Solving philosophy which stresses positive community relationships and involvement. In order to do so, it takes a:
Professional Staff
Of the 22 officers, 2 have Masters Degrees, 6 have Bachelor's Degrees, 6 have Associate's Degrees, and the remaining have college hours towards their degree.
The Latest Equipment
It also takes the latest technology and equipment. All patrol cars are equipped with laptop computers with the latest in law enforcement software; in-car video cameras, semi-automatic rifles and shotguns; and the latest models of emergency lighting.
Advanced & Continuous Training
Officers are trained in firearms 6 times annually and various other in-service training. Officers are also trained in specialized fields such as: firearms, self defense, crime scene processing, interview techniques, drugs, canine operations, traffic reconstruction, crime prevention, CPR and first aid, DARE/School Resource officers, juvenile procedures and crisis intervention training.
I encourage you to bookmark this site and visit it often, as we work to keep you informed and provide useful and helpful links. Should you have any questions please do not hesitate to contact the Department at 427-8700, ext. 5.
Mission Statement
"The St. John Police Department will provide the highest quality of professional law enforcement service by working in partnership with the community to improve the quality of life, while at the same time maintaining respect for individual rights and human dignity. The Department recognizes the value and importance of its employees and will ensure that all employees are treated equitably and fairly. The Department is committed to providing its members with quality leadership, training and the equipment necessary to perform its mission."
Chief's Send-Off
I consider it an honor and a privilege to serve the residents of the City of St. John as your Police Chief and City Manager. I want to take this opportunity to welcome you to our website and invite you to look at the various services our police department provides. Guided by the Department's Mission Statement: "to provide quality police services to our citizens in a professional and timely manner," the men and women of the St. John Police Department continue to make our community one of the safest in the area and promote the City's motto of
"A good place to live."
Online Forms
Complete the online form for putting your house on a
vacation watch list
.