Traffic Enforcement
When surveyed, residents frequently list traffic problems such as speeding, or running stop signs and stop lights as a major problem for the City. The St. John Police Department, in response to citizens concerns, has a Traffic Enforcement Division dedicated to enforcing traffic laws. In addition to traffic enforcement, they also respond to and investigate accidents and parking complaints, provide accident reconstruction, conduct accident awareness seminars at local schools, conduct sobriety checkpoints, and assist patrol officers with non-traffic calls when needed.


Monitoring Equipment
St. John owns a radar trailer which, by means of an onboard computer, can monitor and assess traffic problems in the City. We frequently change the trailer's location to provide consistent enforcement throughout the City. As a vehicle approaches the trailer, the radar unit will measure the vehicle's speed and display it on the monitor. Above the monitor is a speed limit sign with the designated speed for that particular street. The trailer can record the total number of vehicles passing by, as well as recording their speeds. From that we can determine low, high, and average speeds recorded as well as traffic flow patterns. The trailer serves as a reminder to motorists to obey the speed limit and to drive safely. The Police Department also uses this equipment as a valuable tool to monitor and assess traffic problems.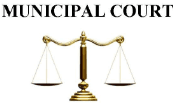 High-Traffic Areas
The Traffic Division operates a dedicated Traffic Safety Patrol Car and a Police Motorcycle. The majority of our traffic accidents occur in the area of St. Charles Rock Road at Endicott and the southbound exit ramp to westbound St. Charles Rock Road. To combat these problems, there are 2 oversized Stop signs at the bottom of the exit ramp from southbound I-170 onto westbound St. Charles Rock Road.
Checkpoints
The Traffic Division conducts several Sobriety Checkpoints throughout the year. The goal of these Checkpoints is to protect motorists from persons driving under the influence of alcohol. The Checkpoints are made possible by State or Federal Grants we receive. In addition to Driving While Intoxicated, St. John ordinance prohibits open alcohol containers in the passenger area of the vehicle.
Grant-Funded Programs
We also receive grants designed to enhance traffic safety, such as the Click-It or Ticket Seatbelt Grant and other hazardous moving violation grants. Patrol and traffic officers participate in these grants throughout the year. Traffic accidents result in 30,000 deaths annually in the U.S. Many of these fatalities are caused in part by alcohol, speeding, running stop signs and lights, and not wearing seatbelts. Traffic Grants are intended to build awareness, promote safety, and reduce injuries and deaths caused by accidents.
Report a Problem or Area of Concern
Email us
the problem area or specific address, the general time of day the problem occurs, and what the problem is. If you would like to receive a reply please note that as well.